Getting Started
You will use this popup to enter or edit your entry on the Resources page. Once you have submitted your entry, a site administrator will be notified of this entry. The administrator will enable it and make it live at that time. If you have entered a valid e-mail account you will receive notification when this has happened.
In the upcoming dialogs you will see small help (

) buttons next to the field labels. Clicking on them or even hovering the cursor over them will provide specific help for the specific field.
If you see a star (*) next to the field label, that field is required and you will not be able to go forward until that field has valid input. If you see the background of a field go bright red it indicates the field does NOT have valid input. If you hover the mouse over that field you should be able to see the error message.
Click "Next" to proceed.

RSS Feed
Sample Entry
By Frederick J Richart
2014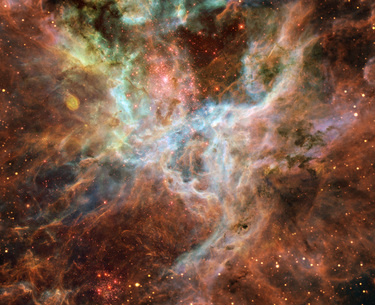 Image courtesy of NASA
Vestibulum ante ipsum primis in faucibus orci luctus et ultrices posuere cubilia Curae; Suspendisse potenti. Morbi ac tellus eget felis hendrerit dignissim sit amet nec neque. Suspendisse eu tristique augue. Donec scelerisque neque vehicula pellentesque sodales. Duis sit amet mauris sollicitudin, rhoncus arcu varius, fermentum leo. Nunc congue ornare ipsum, id viverra quam euismod in. Nullam sodales libero ut libero congue mollis. Maecenas auctor felis non leo imperdiet scelerisque. Etiam sollicitudin scelerisque dignissim. Nullam cursus mattis est, sed rutrum lacus suscipit at.
Proin erat eros, fermentum ut felis vitae, ultrices luctus quam. Pellentesque eleifend rhoncus mauris in viverra. Nunc feugiat tellus vel nibh lacinia, quis consequat risus imperdiet. Curabitur convallis, sem eget tristique varius, turpis risus facilisis sem, sed pulvinar turpis lacus sit amet risus. Nullam tempus sodales sem vitae euismod. Morbi interdum vitae risus a condimentum. Phasellus euismod volutpat libero, ut laoreet nunc tincidunt vitae. Sed fringilla ipsum in lacus egestas, a vestibulum massa consectetur.
Vestibulum non lacinia tortor. Vestibulum augue mauris, pretium non felis a, ultrices tristique risus. Aenean tincidunt volutpat dui, et ultrices mauris ultricies in. Pellentesque suscipit volutpat commodo. Nunc sed pulvinar purus, et ullamcorper massa. Sed ac ornare tortor. Fusce congue turpis a nulla pulvinar, ac varius quam volutpat. Mauris malesuada risus quis dignissim faucibus. Quisque ac arcu sed metus vulputate mollis. Aliquam adipiscing diam feugiat ipsum placerat gravida. Proin in dolor nulla. Class aptent taciti sociosqu ad litora torquent per conubia nostra, per inceptos himenaeos. Praesent in quam vehicula, condimentum tortor et, adipiscing sapien. Ut tincidunt vitae nibh eget tempor. Nunc posuere odio non imperdiet pretium. Nullam eget facilisis felis.
Ut lobortis sit amet risus ut lacinia. Pellentesque habitant morbi tristique senectus et netus et malesuada fames ac turpis egestas. Nulla dictum vel ipsum a malesuada. Vestibulum eu orci tempor, convallis nisl nec, sollicitudin magna. In semper nibh quis urna placerat ultrices. Nullam quis fringilla tellus, eu sodales nisl. Cras rutrum lectus eu ornare pulvinar. Cras quis urna diam. Nulla facilisi. Class aptent taciti sociosqu ad litora torquent per conubia nostra, per inceptos himenaeos. Nulla volutpat luctus dui.